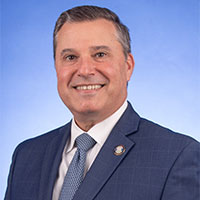 Jose Arrojo was appointed Executive Director of the Miami-Dade County Commission on Ethics and Public Trust in 2018. In this position, he is privileged to oversee the collaborative efforts of the Ethics Commission's lawyers, investigators, community outreach specialists, and support staff. Mr. Arrojo serves as the agency's point of contact for elected officials in the County and its 34 municipalities. He also provides ethics training and guidance to local government elected and appointed officials, board members, and employees.
Mr. Arrojo's appointment came after a 23-year career at the Miami-Dade State Attorney's Office - the majority of that time as Chief Assistant State Attorney and direct report to the elected State Attorney. As Chief Assistant State Attorney, he supervised as many as 17 felony trial and special divisions and led Special Prosecutions, including the Public Corruption and Organized Crime units. Mr. Arrojo supervised investigations and prosecutions involving misconduct by elected officials, government employees, and law enforcement officers. He was also tasked by the State Attorney to review the use of deadly force by police and corrections officers.
In time away from government service, Mr. Arrojo focused his law practice on the representation of government employee labor unions and their members in labor, employment, and civil rights cases, before administrative forums, and the state and federal courts.
Mr. Arrojo lectures extensively on local government ethics and criminal justice matters, has held adjunct faculty and instructor positions with local colleges and universities, and for many years served as a police trainer. Mr. Arrojo has collaborated with investigators, prosecutors, jurists, and civil society leaders in these efforts locally, nationally, and with visiting foreign delegations.
Mr. Arrojo received his law degree from The Florida State University and his undergraduate teaching degree in history, government and civics from the University of Miami.
Mr. Arrojo has served and held leadership positions with the Florida Bar on Grievance Committees, the Criminal Rules & Procedures Committee, the Criminal Law Section's Executive Committee, the American Bar Association's Criminal Justice Section, the American Prosecutor's Association, and national voluntary bar task forces. He is admitted to the Florida Bar, U.S. District Court for the Southern District of Florida, and U.S. Court of Appeals for the Eleventh Circuit.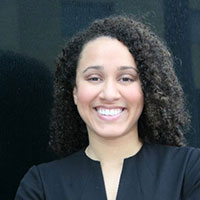 As General Counsel, Loressa Felix oversees and manages the Legal Unit. Ms. Felix has been with the Commission On Ethics (COE) since 2020. Ms. Felix advises the COE Commissioners on all matters relative to the COE board, including ordinances, resolutions, rules and procedures.
As head of the Legal Unit, she works with three experienced Staff Attorneys. Among the Legal Unit's responsibilities, COE attorneys review, research and draft formal and informal legal opinions; provide ethics guidance to public officials, employees and the public at large on the applicability of ordinances within the COE's jurisdiction; conduct training and presentations on subject matters of interest to the COE.
Ms. Felix also conducts initial review of third-party ethics complaints for legal sufficiency and presents her recommendations to the COE. She prepares COE resolutions, reviews all public records requests and provides consultation and assistance to the Executive Director, the Advocate and legal counsel to the County and its 34 municipalities.
Ms. Felix understands the importance of public trust in local governance and is deeply committed to ensuring and strengthening that relationship. It is essential that Miami-Dade citizens feel that local government is transparent, ethical, and fair. Our work ensures that Miami-Dade citizens can rely on that promise and know that we will safeguard their trust.
Ms. Felix is a former Miami-Dade County Assistant State Attorney of seven years where she was a part of the Career Criminal Robbery Unit, a Felony Attorney, and an Assistant Chief of County Court. Ms. Felix also has several years of civil litigation experience in both private practice and with Legal Services of Greater Miami, Inc.
Originally from West Virginia, Ms. Felix has been a resident of the South Florida for over 20 years. Ms. Felix received a Bachelor of Arts in International Studies and Political Science from the University of Miami and a Juris Doctor from Florida International University, College of Law. Ms. Felix currently holds leadership positions with the Florida Bar, Eleventh Judicial Circuit Grievance Committee, and the Miami-Dade County League of Women Voters. She is a member of the Florida Association of Women Lawyers, Gwen S. Cherry Black Women Lawyers Association, and the National Black Prosecutors Association.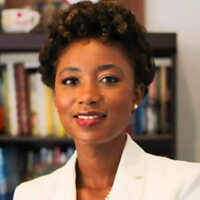 Radia Turay is the Advocate at the Miami-Dade Commission on Ethics and Public Trust. She is not only the first individual of African descent to be appointed to this role but is also the first woman appointee in the agency's two-decade plus history. As Advocate in the Ethics Commission, she serves as the voice of the residents of Miami-Dade County prosecuting cases against County and municipal elected officials, board members, employees and lobbyists who violate County and municipal ethics laws.
Prior to her appointment, Ms. Turay spent the last fifteen years working as a trial attorney in South Florida. She served as an assistant state attorney and a division chief of the Juvenile Unit at the Miami-Dade State Attorney's Office. Ms. Turay also worked as a civil litigator, handling catastrophic injury cases with multi-million-dollar exposure. For the most recent five years, she served as a staff attorney at the Ethics Commission providing ethics opinions, assisting with community outreach, overseeing investigations and prosecuting enforcement cases.
Ms. Turay completed her undergraduate work at Spelman College in Atlanta and earned her Juris Doctorate at Syracuse University, where she also obtained a Master's degree in International Relations from the Maxwell School of Citizenship and Public Affairs.
In her current position, Ms. Turay leads the Ethics Commission's Enforcement Unit, which is tasked with conducting investigations of possible violations of County and municipal ethics ordinances. She is further responsible for filing complaints, making probable cause recommendations, and litigating cases before the Ethics Commission.