Ethics Commission Board Members
The Ethics Commission was created in 1996 as a result of a citizens vote to amend the Home Rule charter. It is an independent agency with advisory and quasi-judicial powers. It is composed of five members, each serving staggered terms of four years at a time.
The Chief Judge of the Eleventh Judicial Circuit has two appointments with the following qualifications:

Former Federal Judge, or former U.S. Magistrate, or former State Court Judge; and
Former U.S. Attorney or Assistant U.S. Attorney, former State or Assistant State Attorney, former County or Assistant County Attorney, or former City or Assistant City Attorney.

The Deans of the University of Miami School of Law and St. Thomas University School of Law have one shared appointment of a faculty member who has taught a course in professional legal ethics or who has published or performed services in the field of professional legal ethics.
The Miami-Dade League of Cities has one appointment of a member who has held local elective office.
The Director of the Florida International University Center for Labor Research & Studies makes one appointment.
Each member must be a resident of Miami-Dade County. While serving on the Commission, a member cannot hold or campaign for an elective office or hold office in any political party or political committee.
The Ethics Commission is empowered to appoint the Executive Director, who must be a member of the Florida Bar. Robert Meyers was named Executive Director in 1998. Joseph Centorino served in that capacity 2011 to 2018. Jose Arrojo currently holds the position.
Judith Bernier - Chair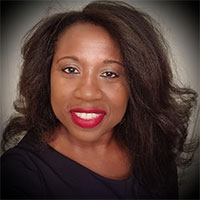 Dr. Judith Bernier is an Associate Teaching Professor in the School of International and Public Affairs at Florida International University. She is also the Director of the Center for Labor Research and Studies. She teaches courses in conflict management, education, diversity and inclusion, and labor studies.
Her publications and research interests include topics on social equity and sociocultural factors and constructs that impact the personal and professional lives of marginalized groups.
She earned a Doctorate in Education, Master's in Human Resource Development, and Bachelor's in Communication from Florida International University. She is also a trained mediator and has served on the Ethics Commission since May 2014.
Wifredo "Willy" Gort - Vice Chair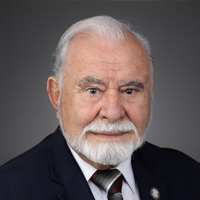 Former City of Miami Commissioner Wifredo "Willy" Gort was appointed by the Miami-Dade League of Cities to serve on the Miami-Dade County Commission on Ethics and Public Trust in December 2020.
Commissioner Gort is a longtime Miami-Dade County resident with almost two decades of municipal service having been elected to the City of Miami Commission two times and acting as its mayor in 1996 after the passing of Miami-Dade County Mayor Stephen Clark.

Before moving into the public sector, Mr. Gort worked as an investment banker for over 25 years and began his career as a manager for the United States Census Bureau in 1979. After working as Executive Director of the Little Havana Development Authority and the Downtown Miami Business Association in the early 1980s, he emerged as Vice President of Marketing for AIBC Investments in 1985, eventually becoming Chairman of their Board of Directors in 1996. Mr. Gort departed AIBC to join Ramirez & Company, serving as Senior Vice President in 1999 with oversight of public financing in the Southeastern U.S. He later served as Senior Vice President of M.F.R. Securities from 2009-2013.
Mr. Gort has been an active member of his community for decades and has served on numerous boards and committees within the City of Miami and Miami-Dade County. He is a founding member and board member of the Latin Chamber of Commerce (CAMACOL), a former President of the Miami-Dade County League of Cities and has served on the boards of the Christian Community Service Agency, the East Little Havana Development Corp., the United Way, and the Greater Miami Chamber of Commerce.
Mr. Gort is a graduate of Miami Dade College and Florida International University, holding a B.A. in Business Administration.
Nelson Bellido
Nelson Bellido was appointed to the Ethics Commission by the Chief Judge of the Eleventh Circuit, Joel Brown, in July 2010. Mr. Bellido is a managing partner of a Miami-based law firm, where his main areas of practice are in complex commercial litigation, insurance and finance law, product liability and domestic and international disputes regarding debtor and creditor relationships, as well as shareholder and partnership disputes.
Mr. Bellido is a former adjunct professor of Business Law at Florida Memorial College, worked with the Miami-Dade State Attorney's Office from 1993 to 1997, was a director of the Cuban American Bar Association, past president and director of the League of Prosecutors and has been serving on the Miami-Dade County Fair and Exposition Inc.'s board of directors for the past eight years.
Mr. Bellido received his juris doctor in from the University of Florida College of Law and earned an undergraduate degree of Political Science and History with emphasis on Latin American History from Duke University.